There are a ton of headaches associated with planning a wedding; who to hire, what to eat, what to wear, how to maintain theme, etc. One of the best ways to take a little bit of stress off your shoulders in at least one department is by working with Basic Invite on your custom wedding invitations. Full disclosure this post has been sponsored by Basic Invite, but don't let that sway you in your decision making because Basic Invite offers such a wide variety of options for your invites, save the dates, guest books and more that you'll easily see why their products speak for themselves and also make your planning a little bit easier!
Whether you're aiming for a classic, vintage chic, boho, modern or minimal Basic Invite has options for you! Their range of color options and customization is beyond compare. And they even offer custom printed samples so you can see what your invite package will look like in real life before you order everything only to find out you chose the wrong shade of paper or the incorrect envelope.
In addition to a massive array of color options you also have some exciting print options for your invite packages ranging from foiled lettering and graphics to their new clear (as in SEE THROUGH) vinyl invites with white lettering. They even have letterpress options and invites printed straight onto REAL cherry wood! So there is truly something for every style and budget. Basic Invite even makes collecting mailing addresses easy by offering a FREE method of harvesting addresses from your friends and family, you send the link and they respond with their address and it all gets saved for easy reference and printing of your pre-addressed envelopes (no hand cramps!)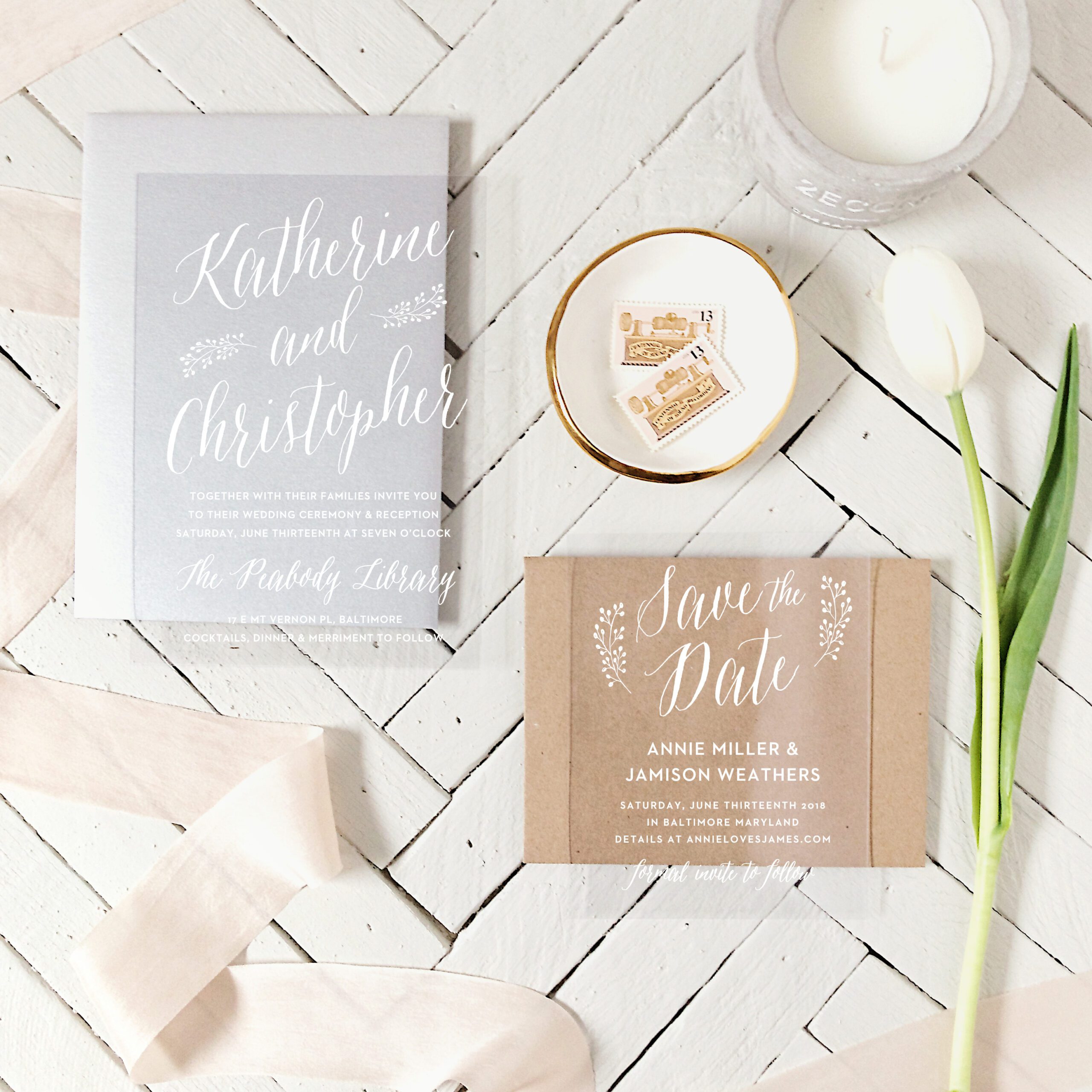 And if you aren't ready to dig into invites just yet that's fine because you can order yourself beautiful save the date cards and even cheap bridal shower invitations (might want to pass that link along to your bridesmaids). You can choose from over 200 invite sets that will include everything you need printed for your wedding including wedding invitations and enclosure cards, wedding menus, wedding programs and even matching thank you cards!

Go on ahead and visit www.basicinvite.com and see for yourself what they have to offer, you may also find them on various social media sites:
Basic Invite on Facebook