This was definitely one of my favorite weddings of 2017 and definitely one of my favorite couples ever. Hope and Andy had such a unique vision for their wedding and I was so happy to be a part of that vision. The Fremont Abbey was a lovely venue for this as well, during the day the large windows draw in a lot of lush natural light while at night it's dark and lends well to illumination by candlelight or christmas lights!
I met with the ladies in the morning while they got prepared. Hope and Andy's home is filled with rustic charms and trinkets from days long past. I feel like that speaks to their ethos quite accurately. Firmly rooted in the past while embracing the current as well as the future. The house was filled with laughter and warmth, the type of warmth you get after a few mimosas in the morning. Very relaxed vibe which is the best way to start the day.
I met the boys at the Hotel Ballard where upon entry I was greeted with the multi-man problem solving team who was attempting to tie a bow tie for the first time. Youtube didn't seem to have the easy answer and none of us had it either, luckily a hotel employee had the knowledge and the nimble fingers to solve the crisis on our way out of the hotel.
We did their first look in a small, intimate bar across the street from the Abbey. Andy sipped a glass of bourbon while waiting for his bride-to-be to come across the street and surprise him. We did a short photo session afterwards and then the pre-ceremony cocktail hour kicked into gear.
The ceremony was short and sweet, the decor of the altar and the words in the speeches were minimalist. Just the right amount of love, humor and sweetness to get the job done. Upon the exchanges of vows Andy and Hope walked back down the aisle and retreated to one of the back rooms to sign the papers and make it all official. Dinner service began and much to my delight they opted to do things family style; passing dishes around the long tables and breaking bread together. Andy works at Fremont Brewing in Seattle and the taps that night were rather special in that they were limited release and quite rare which was quite the treat.
After dinner the live band started up and kicked things into gear and people got on the dance floor and cut loose!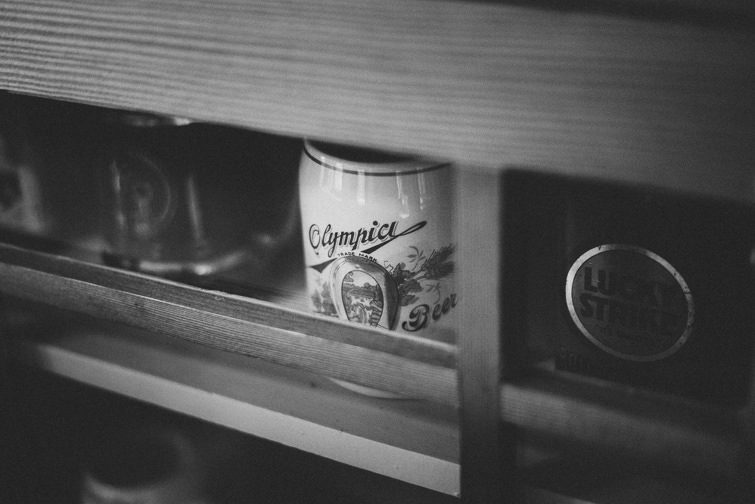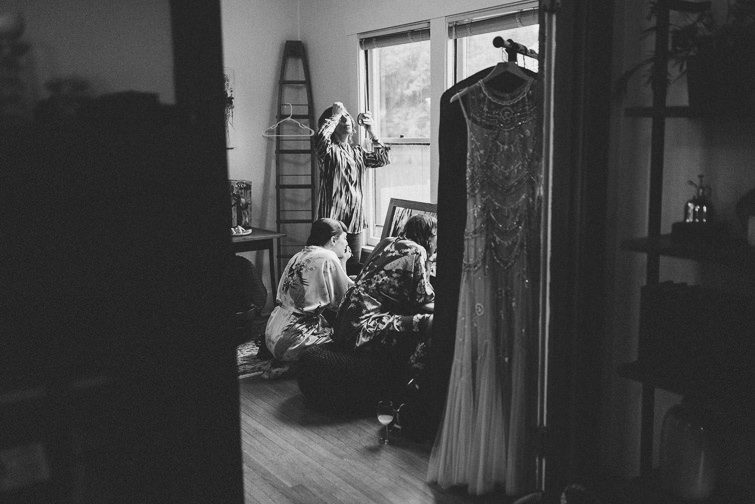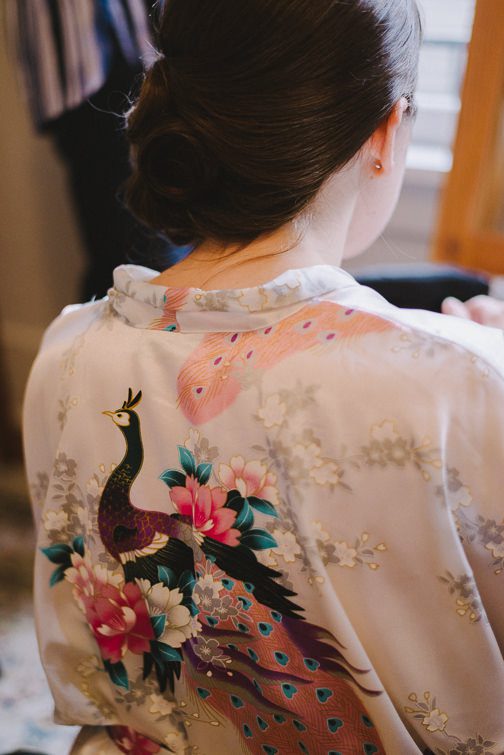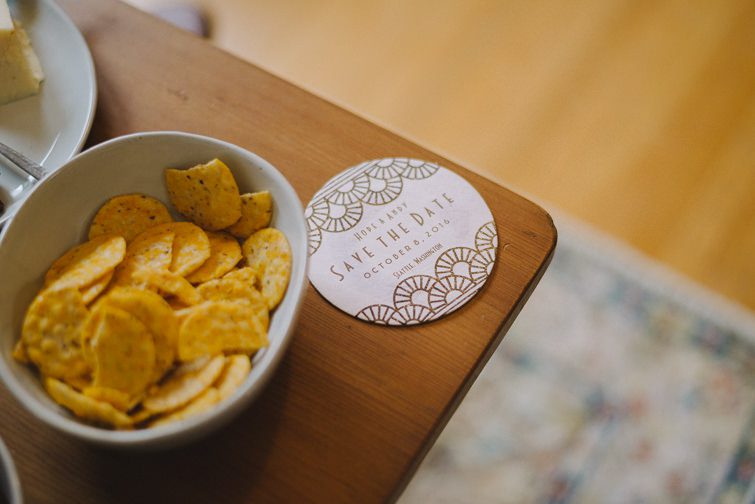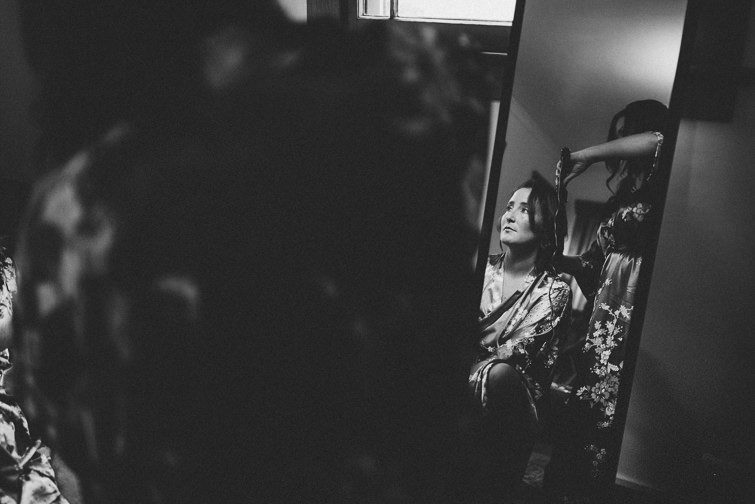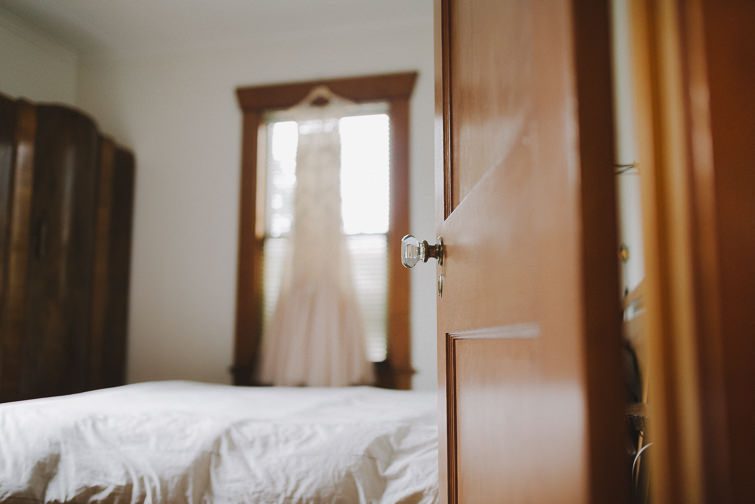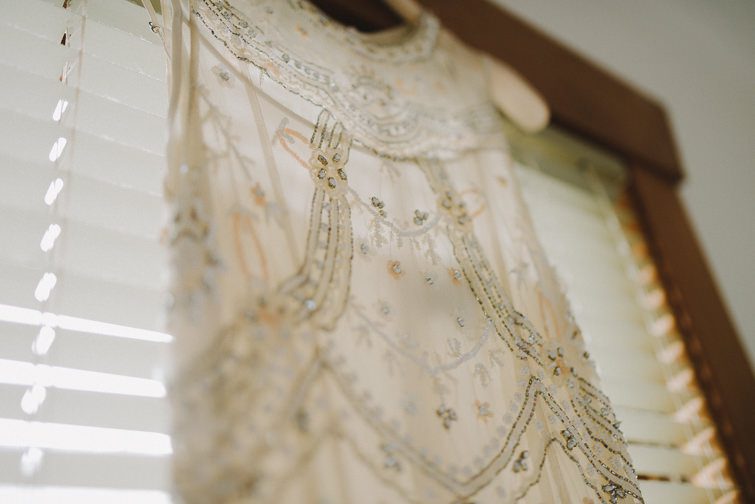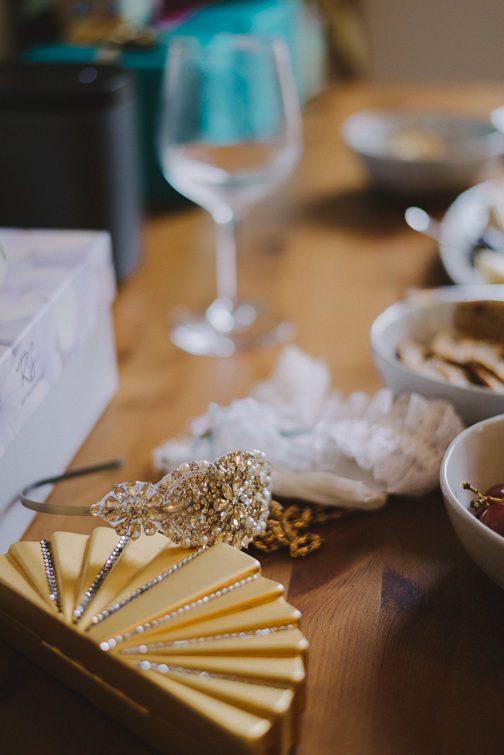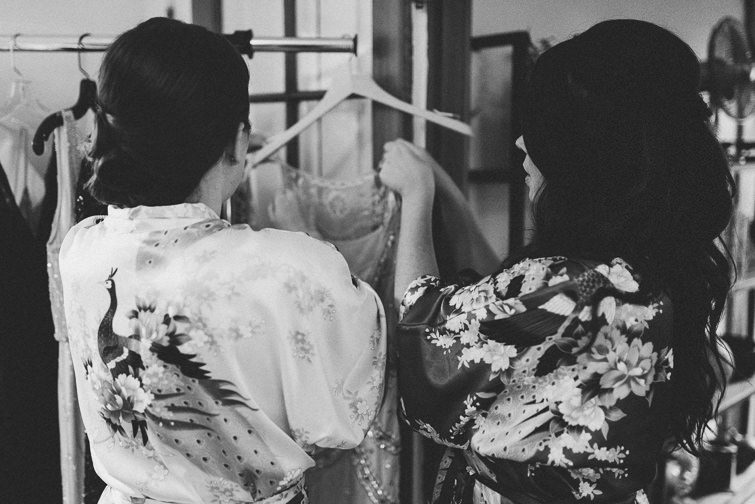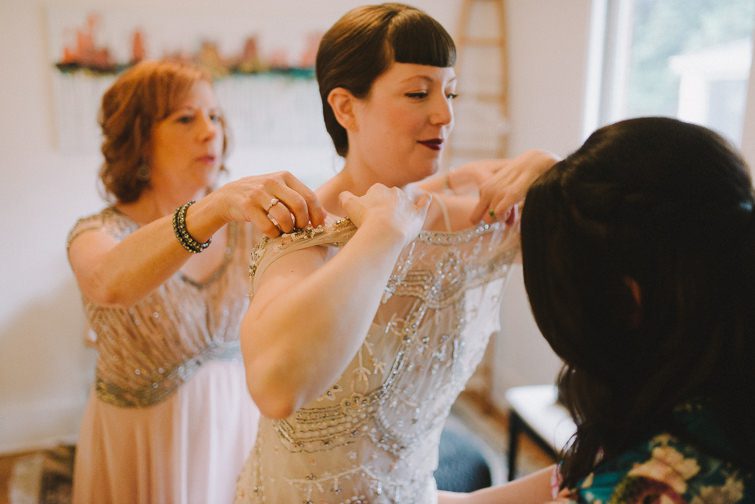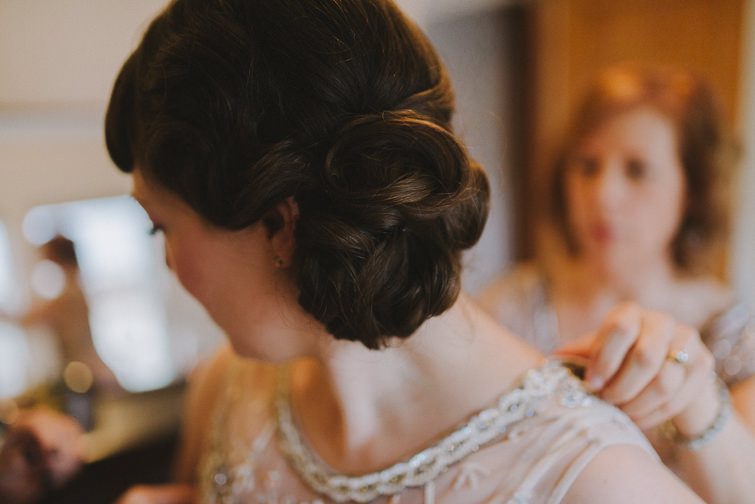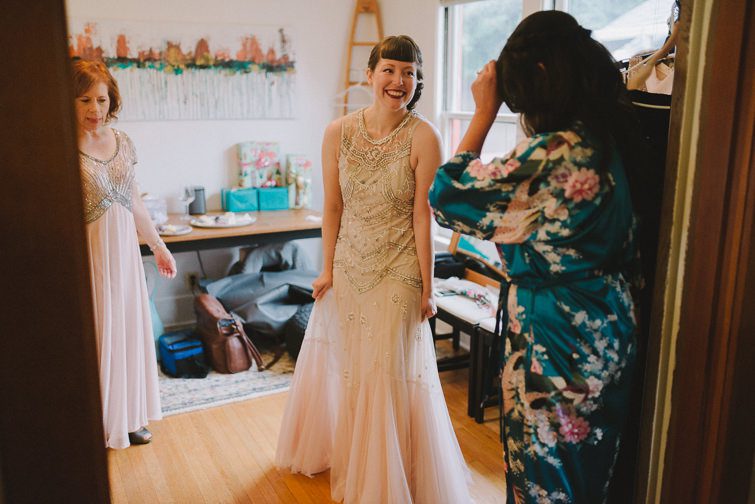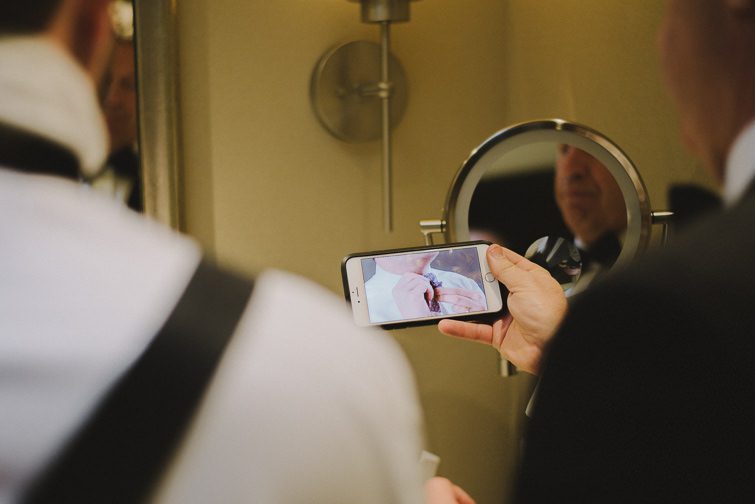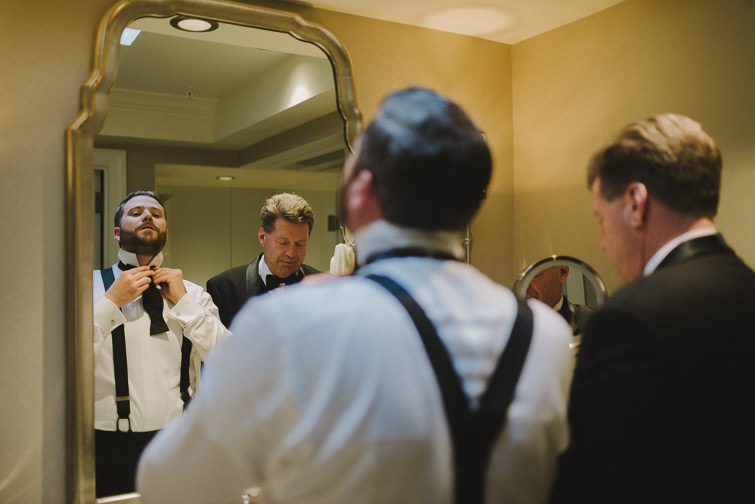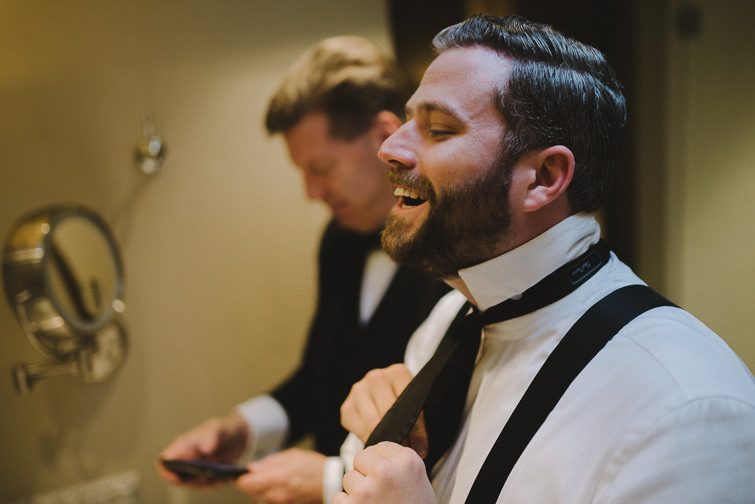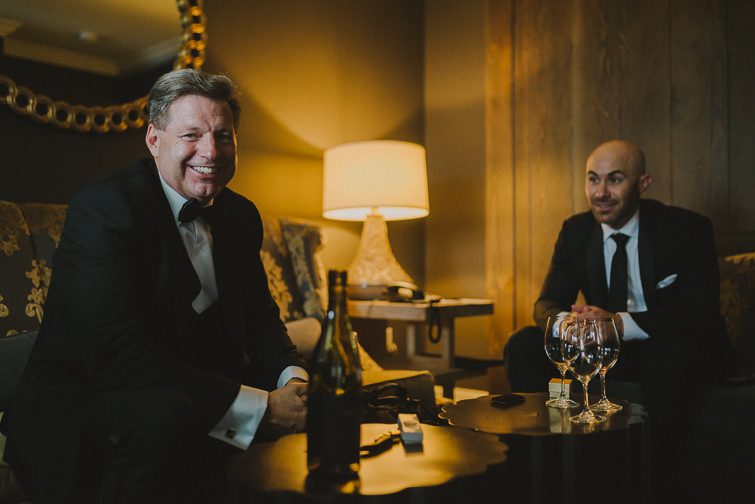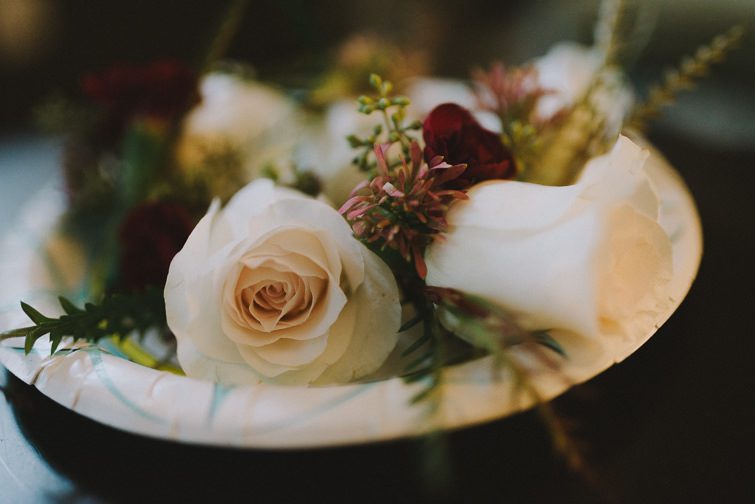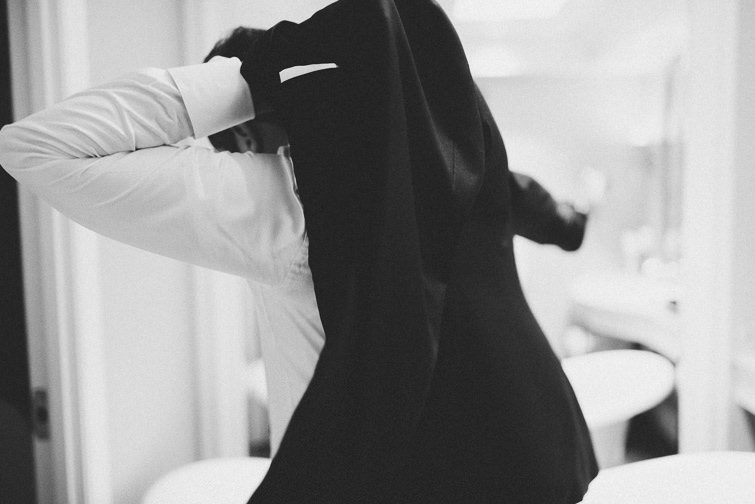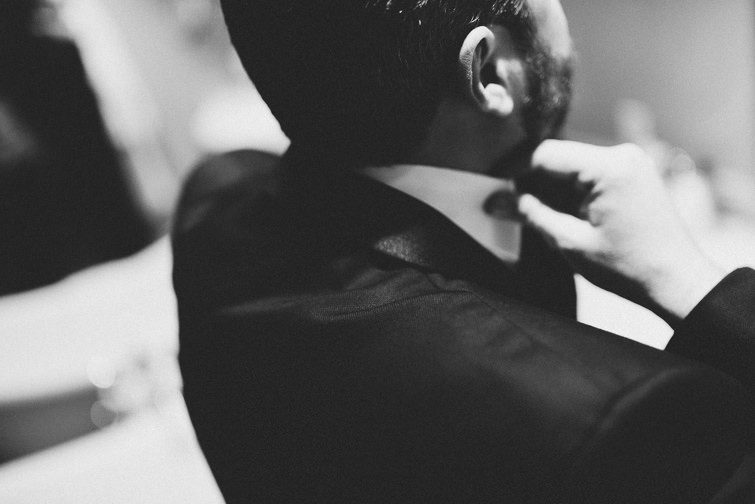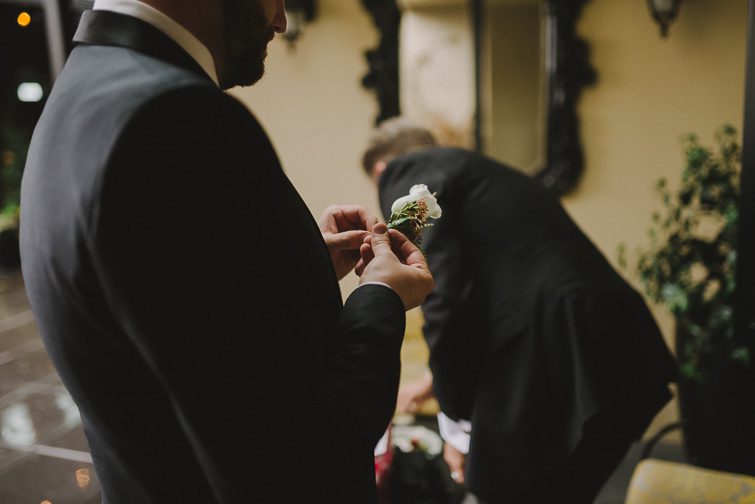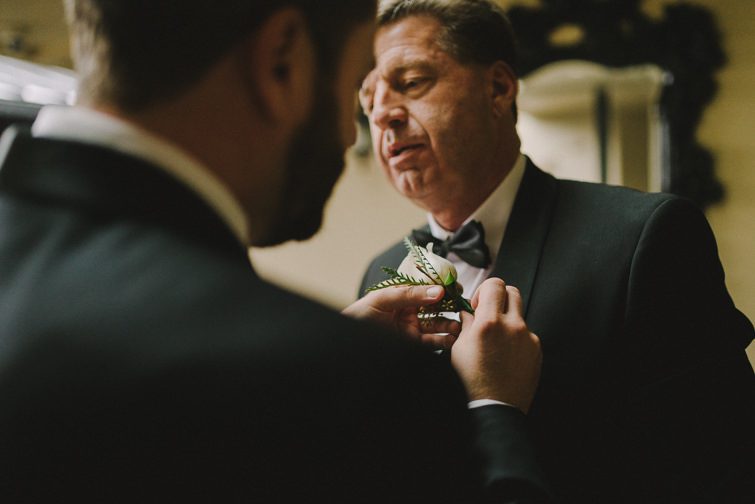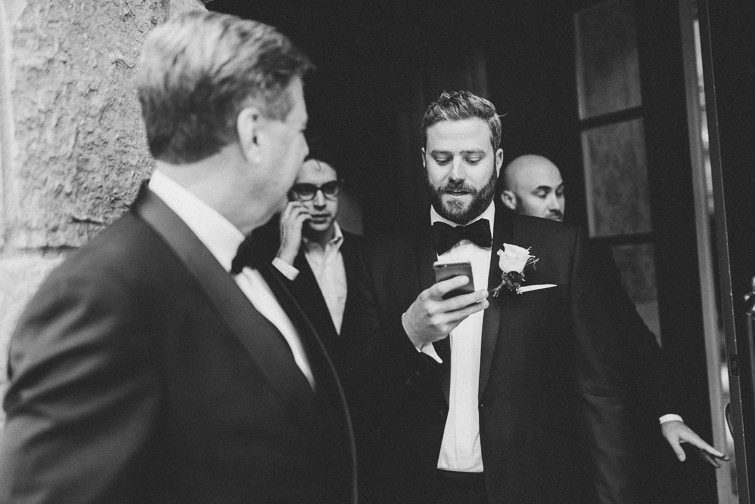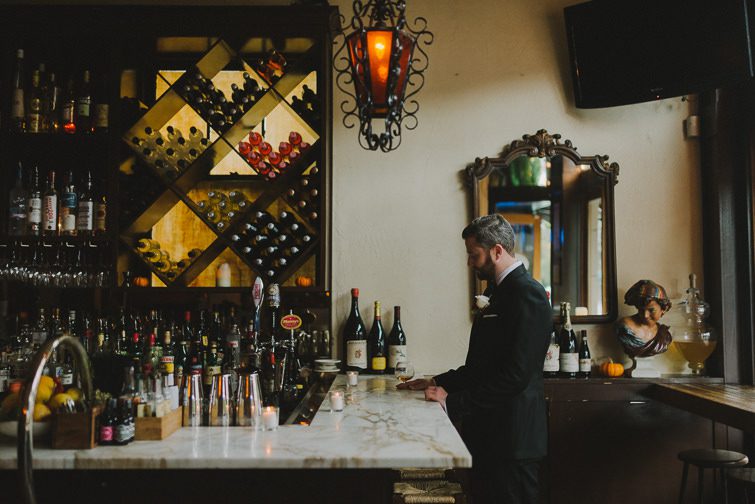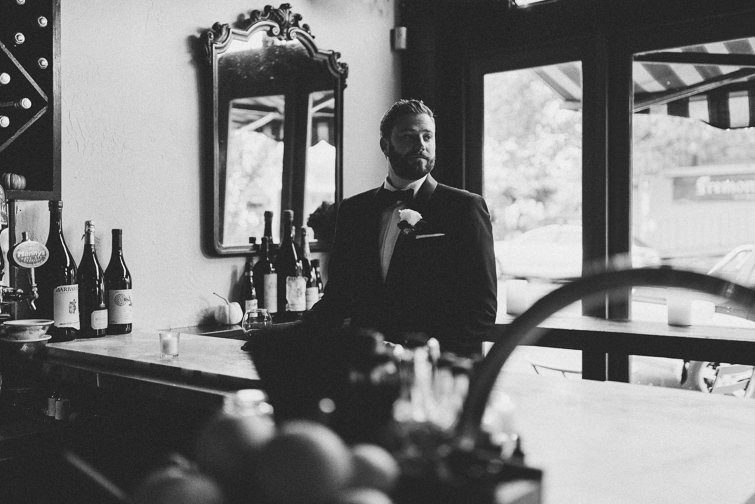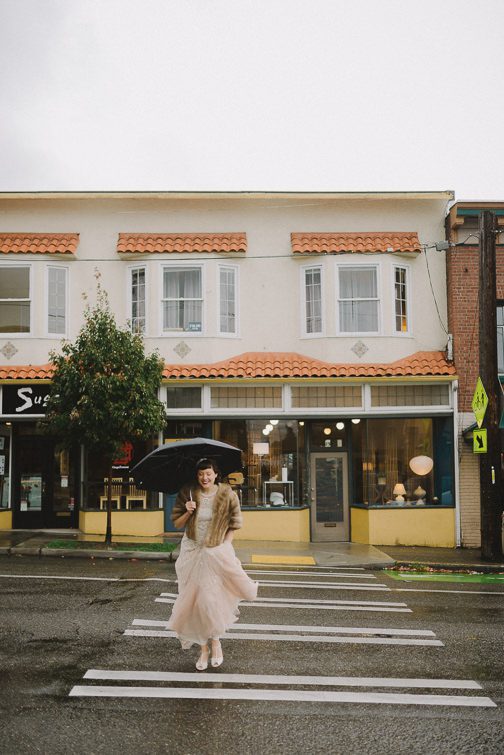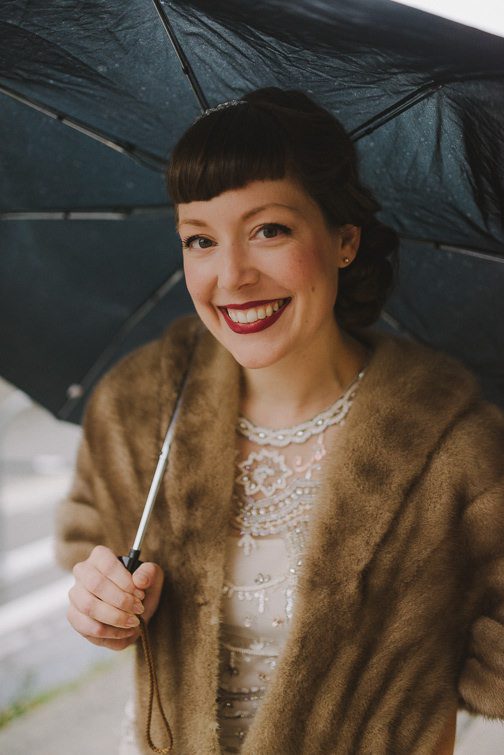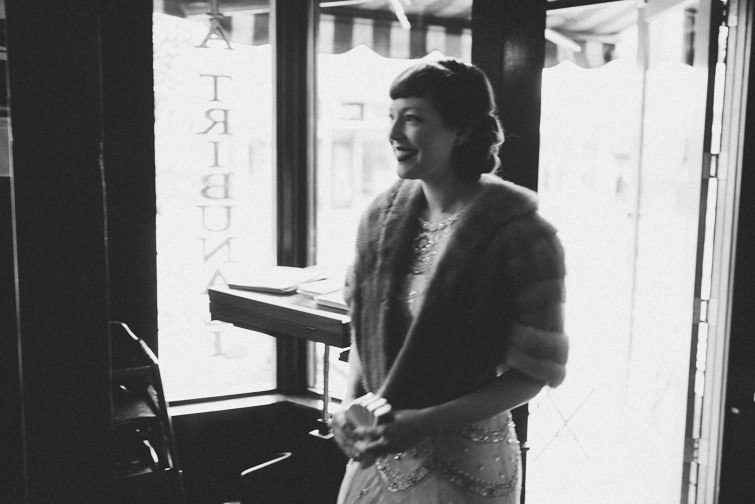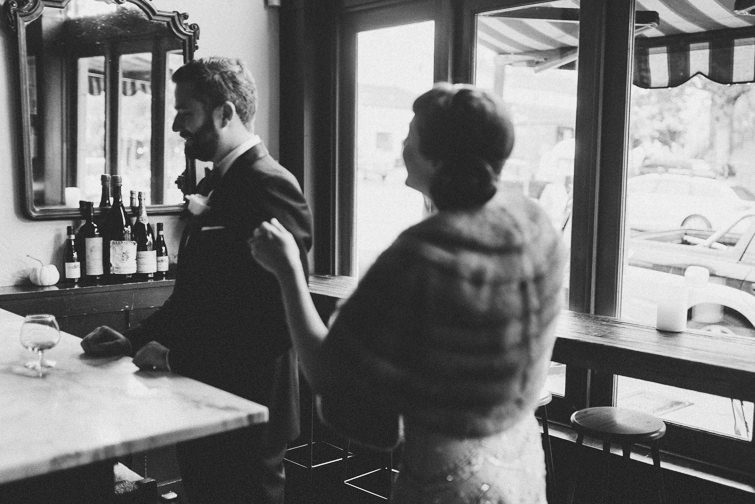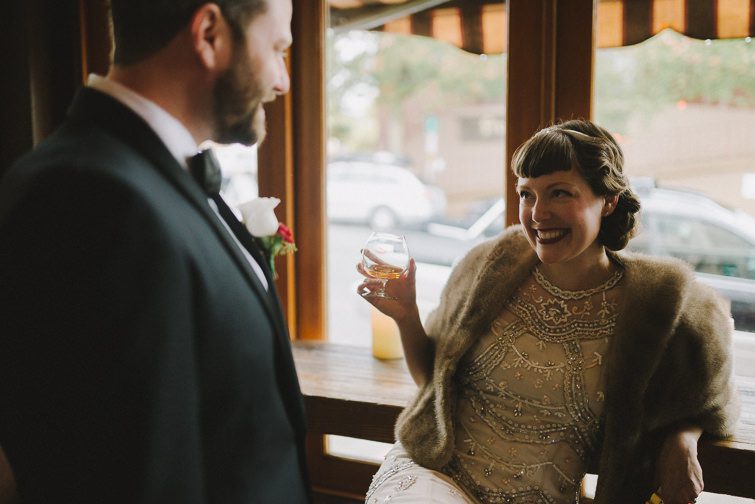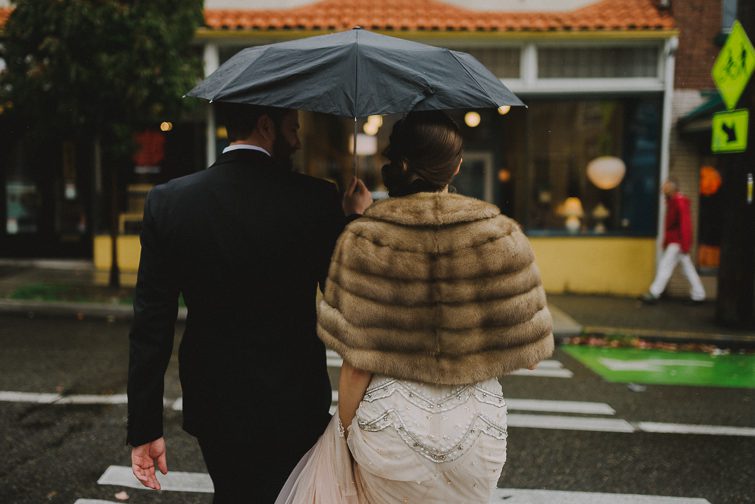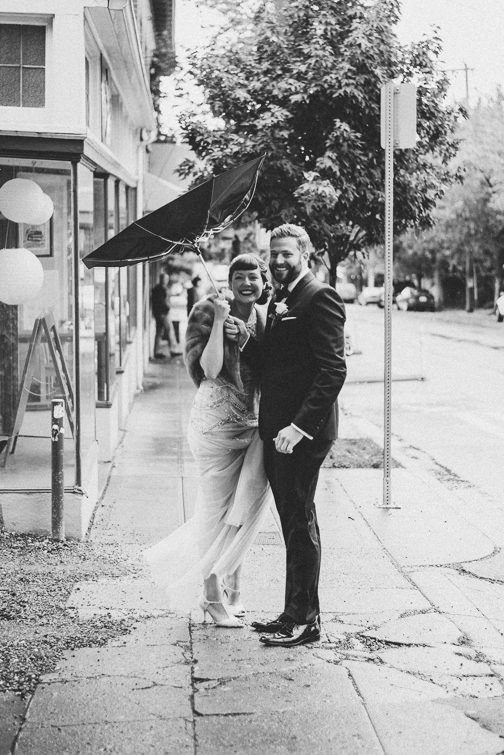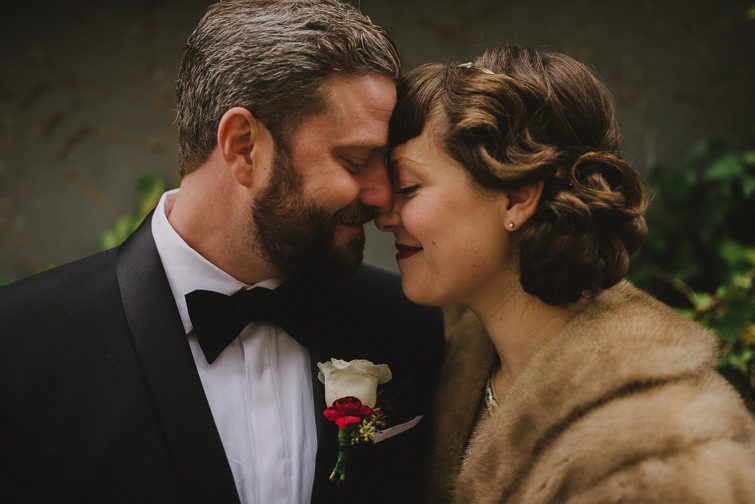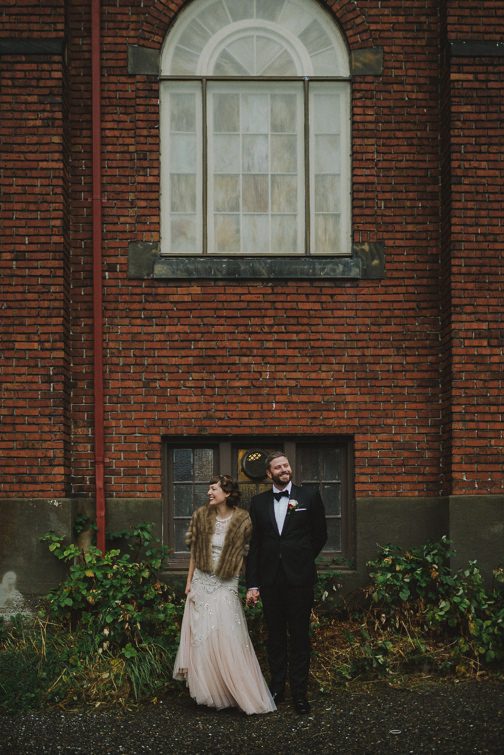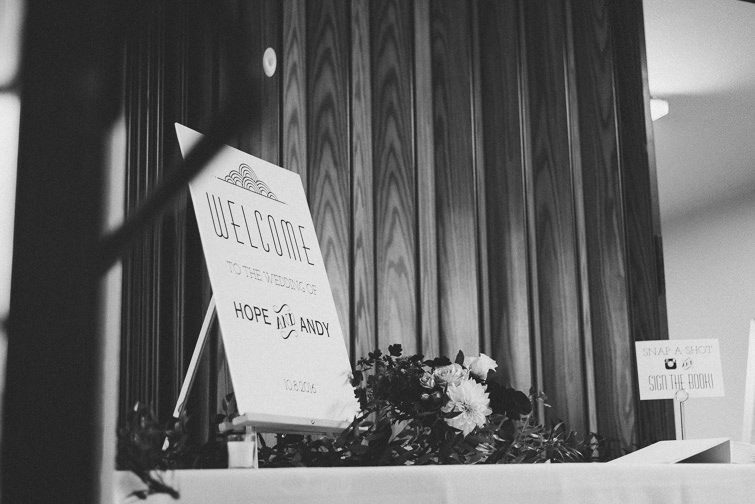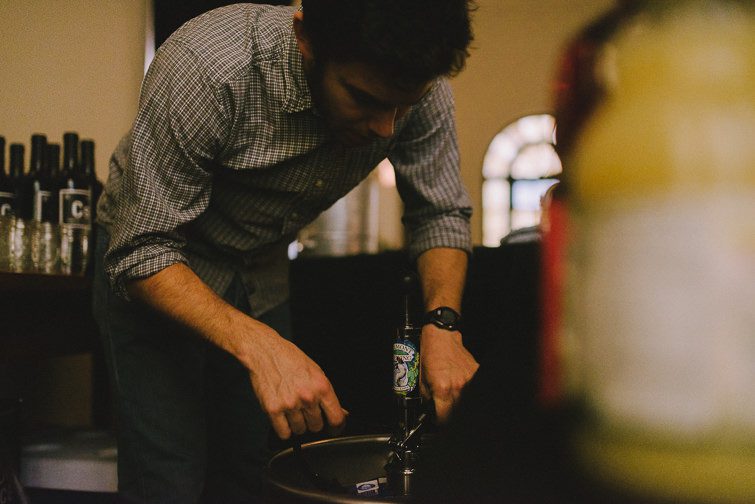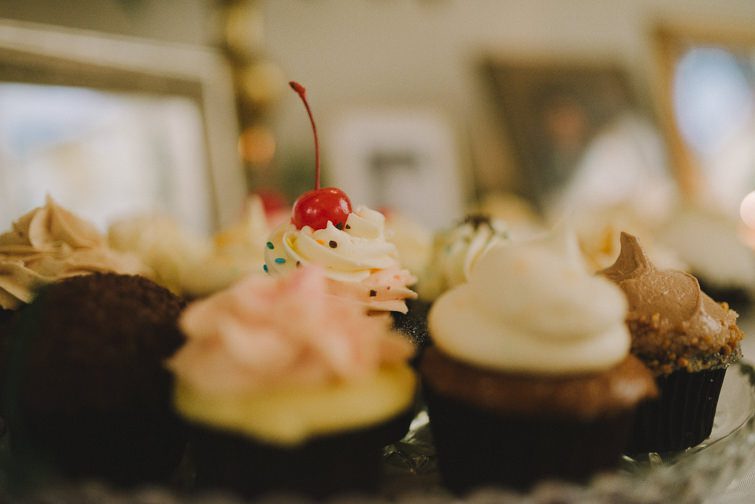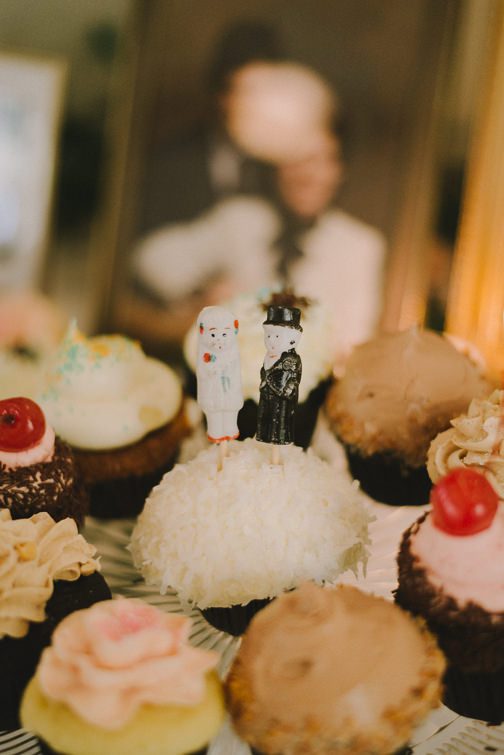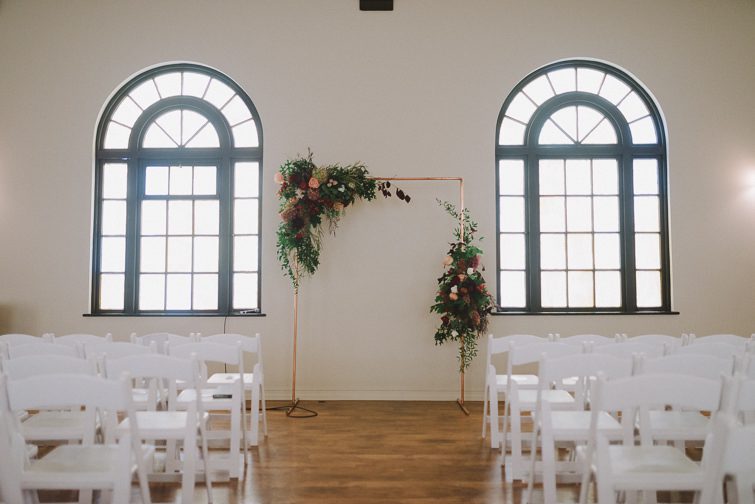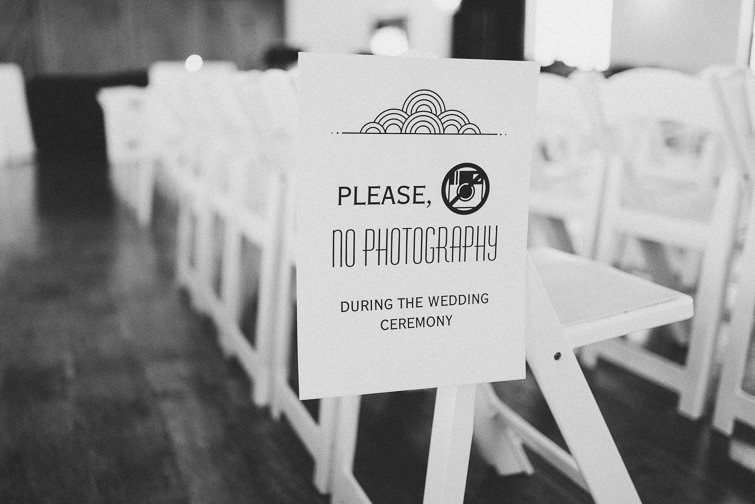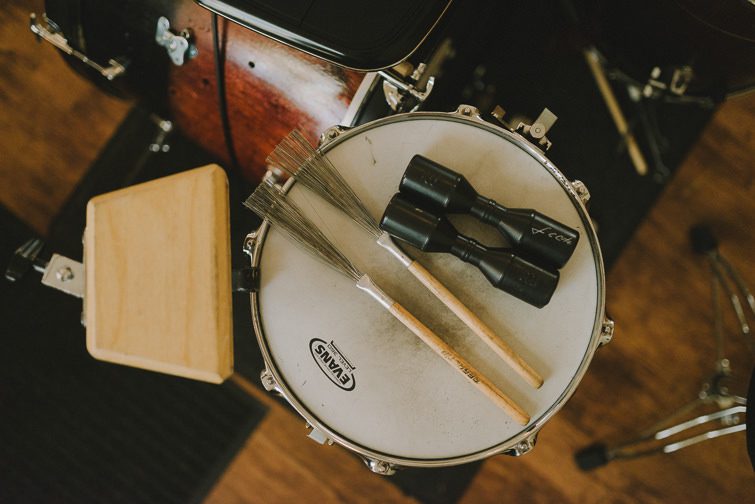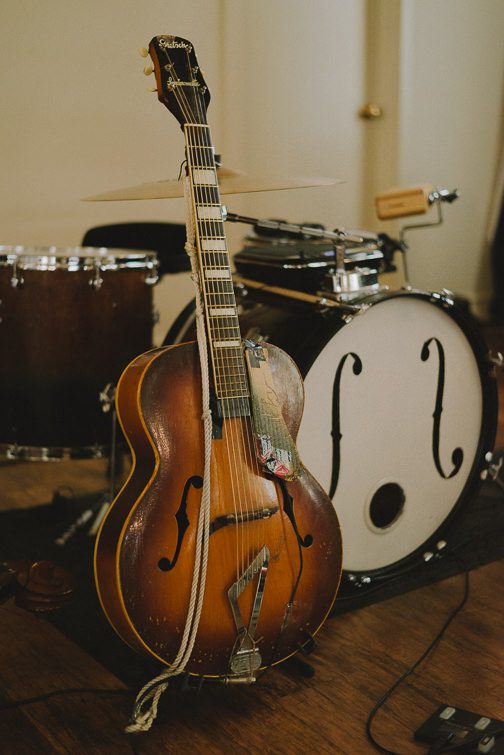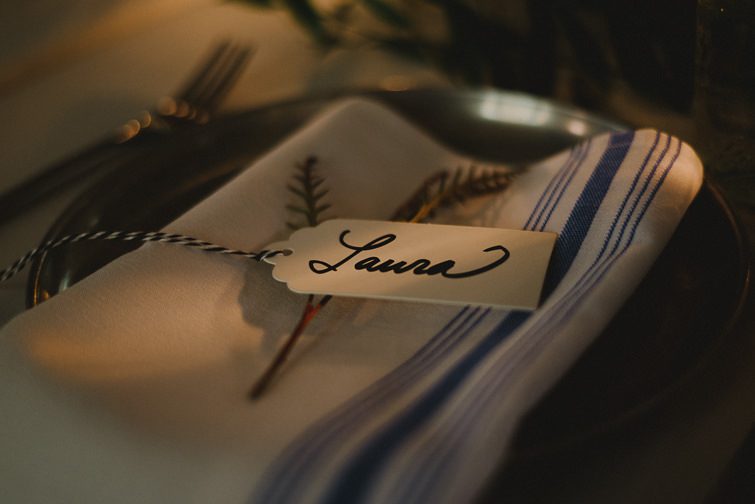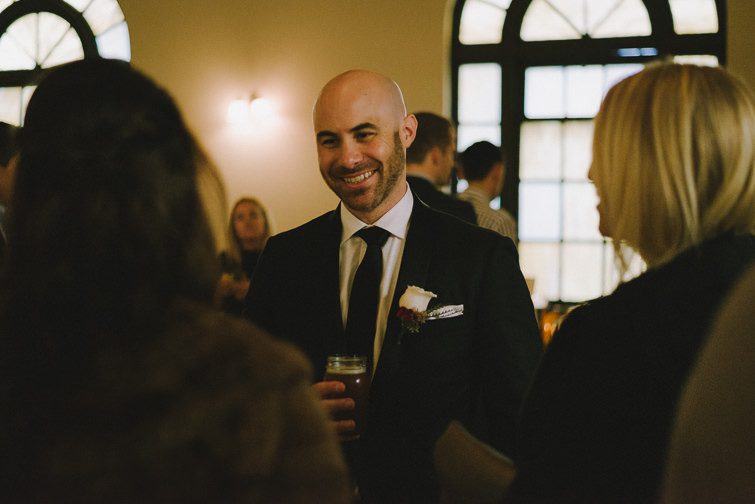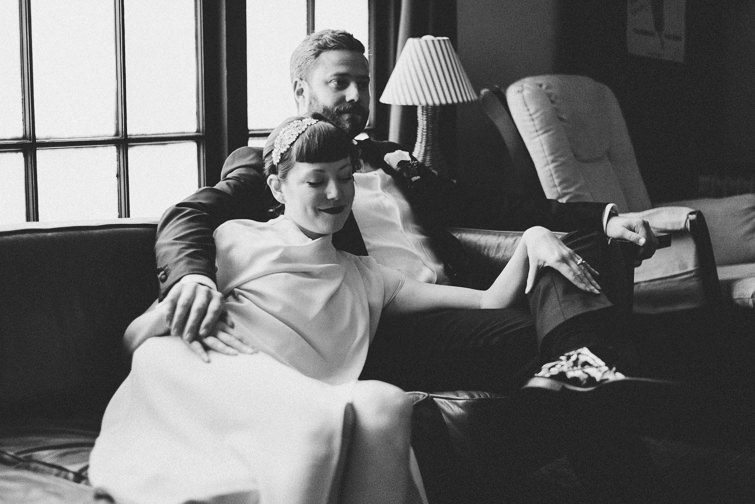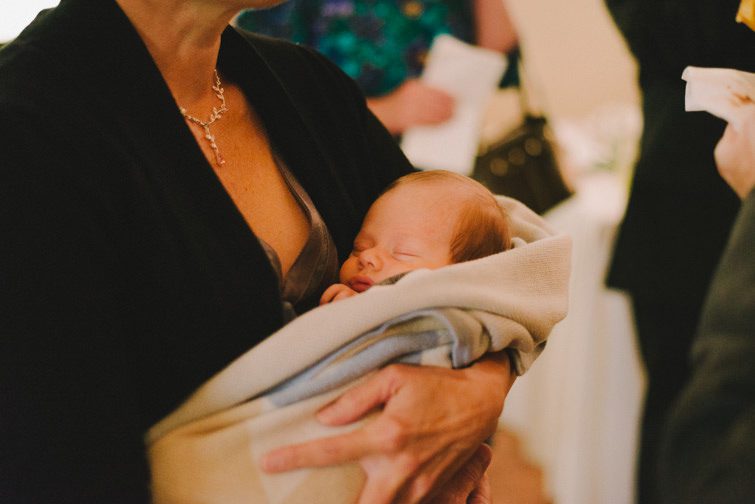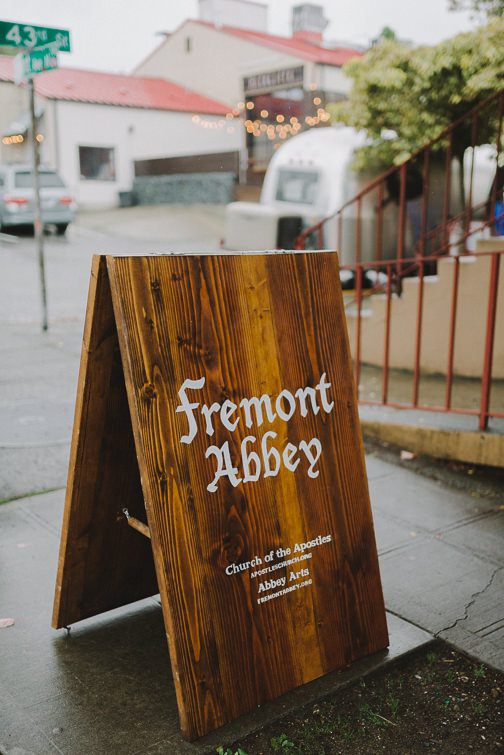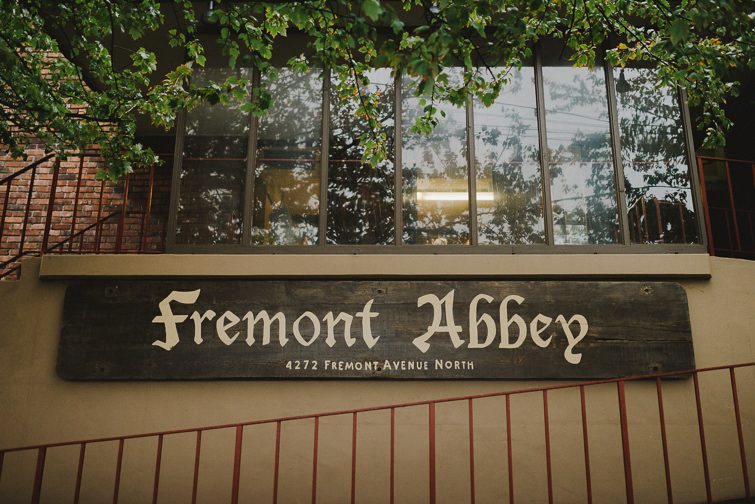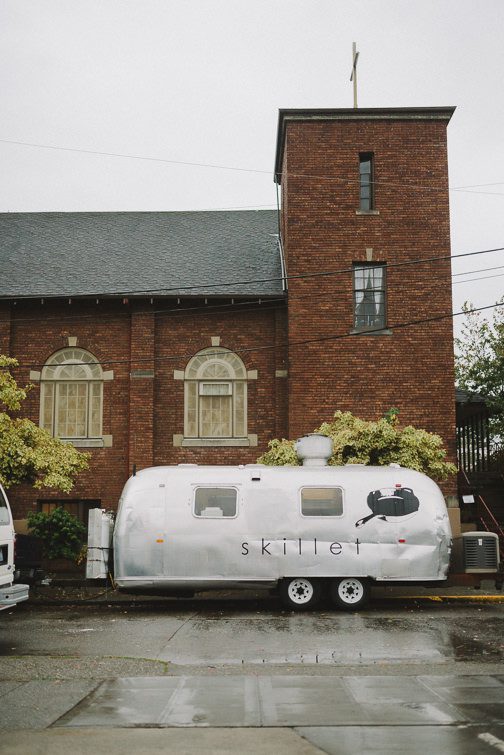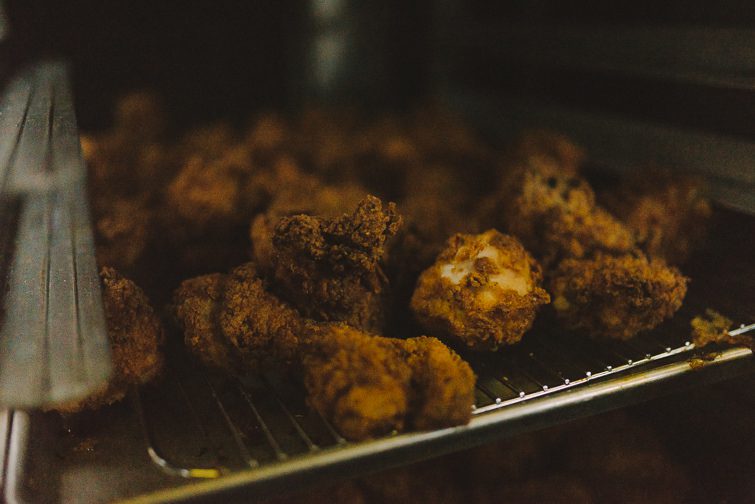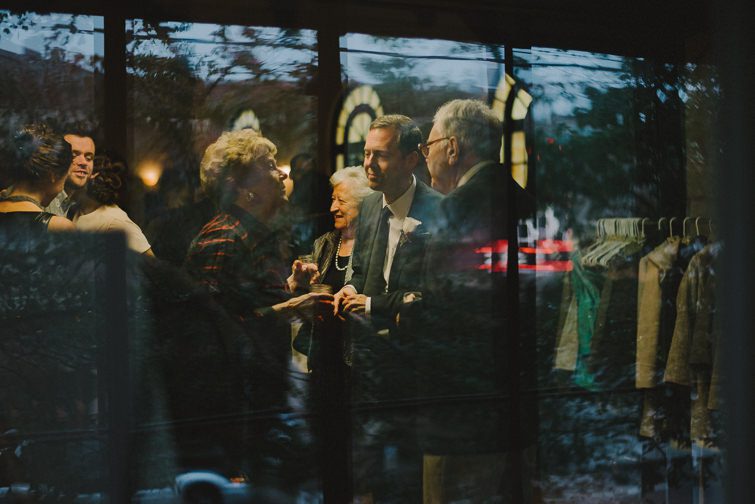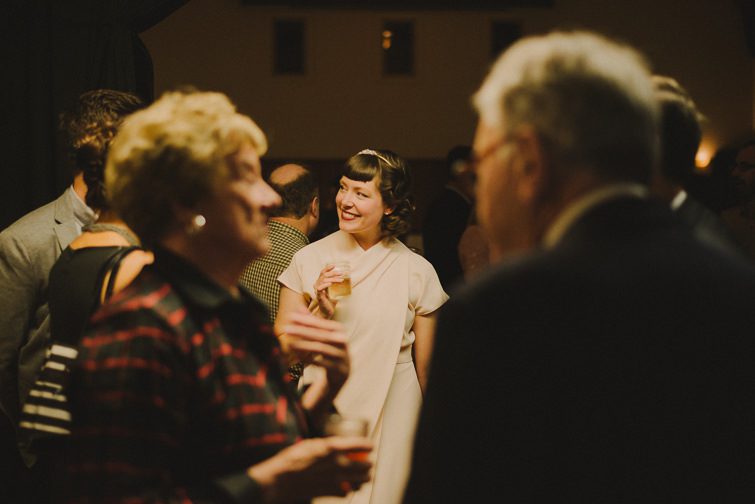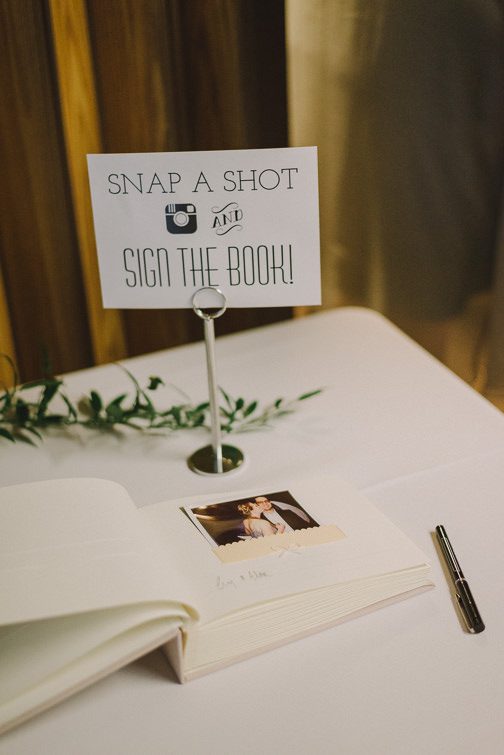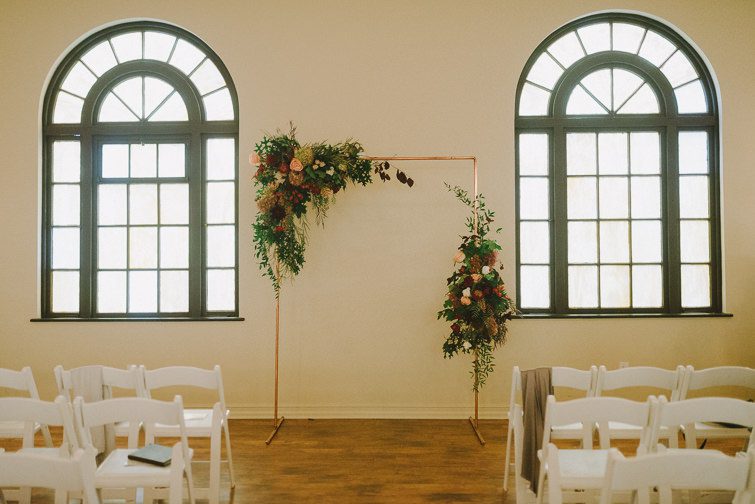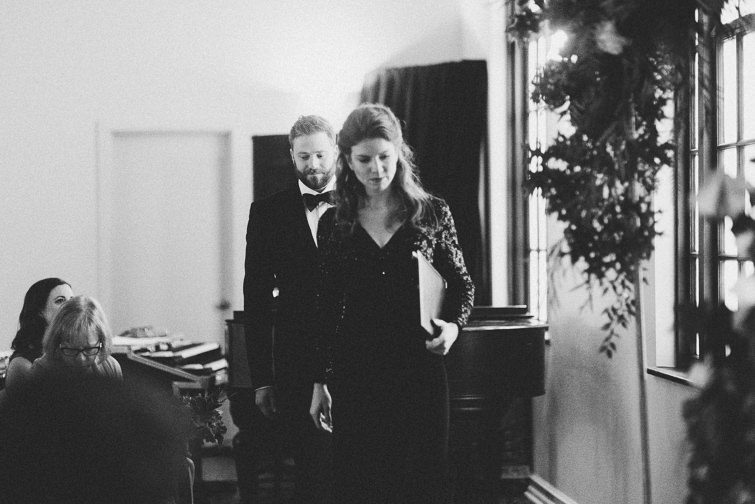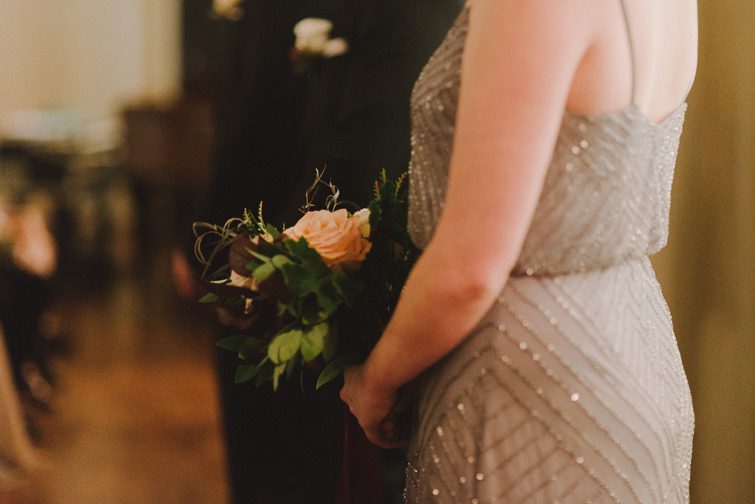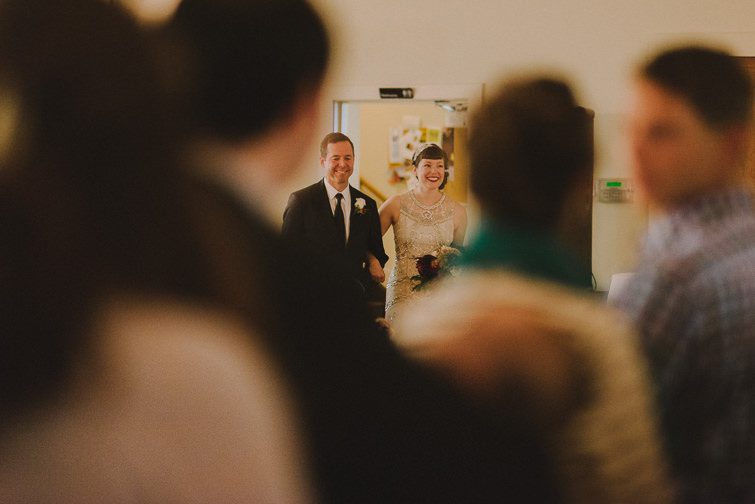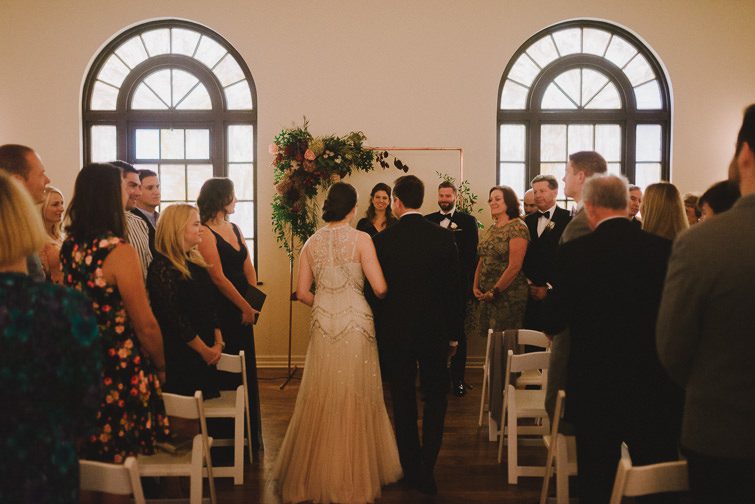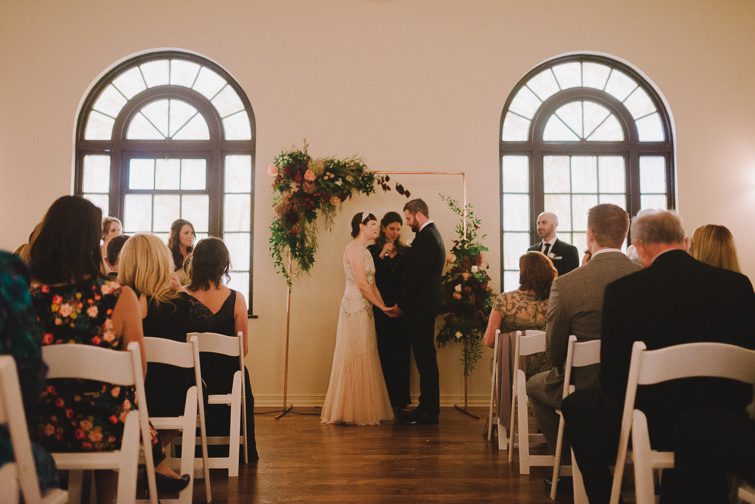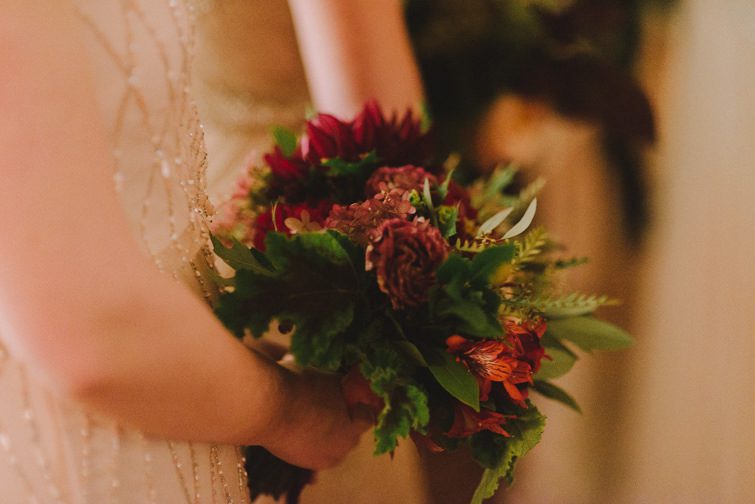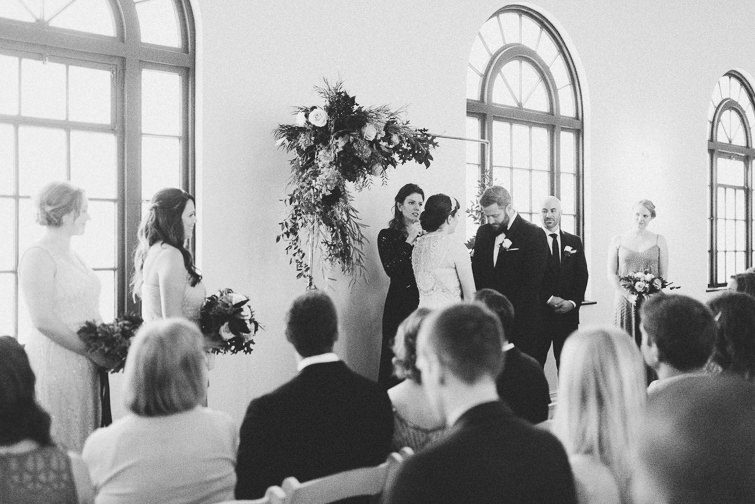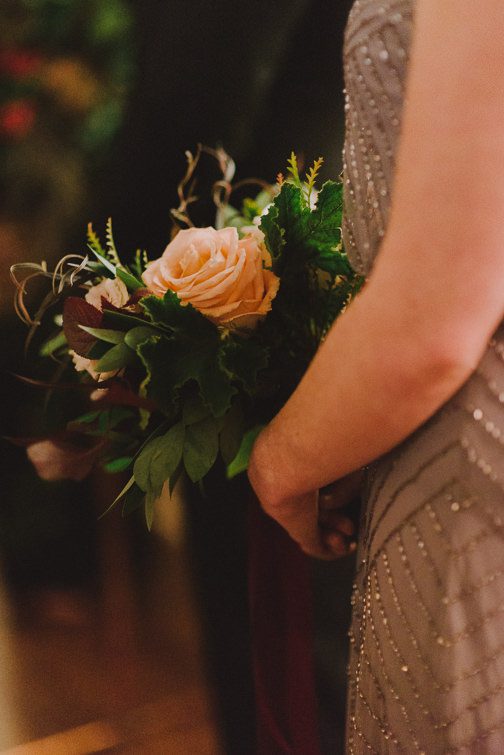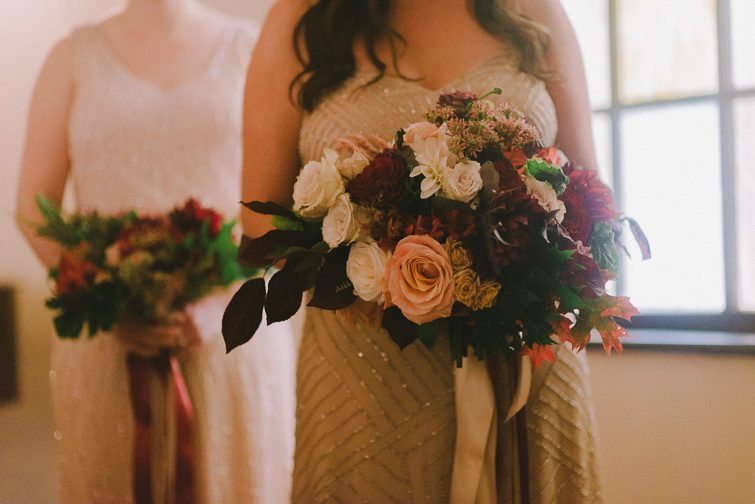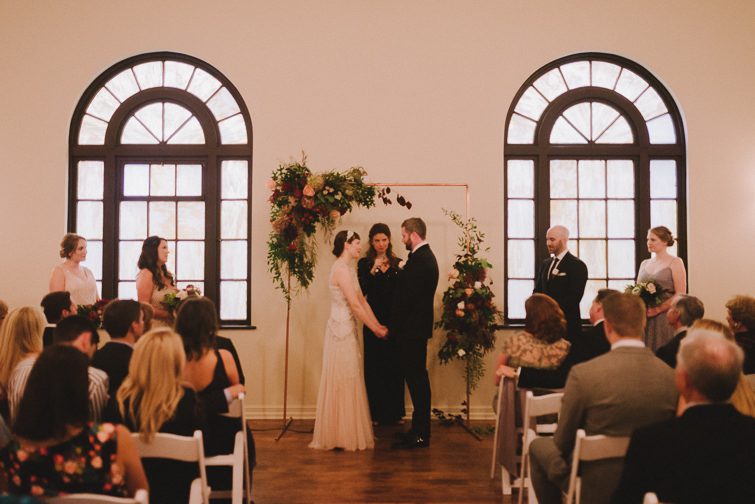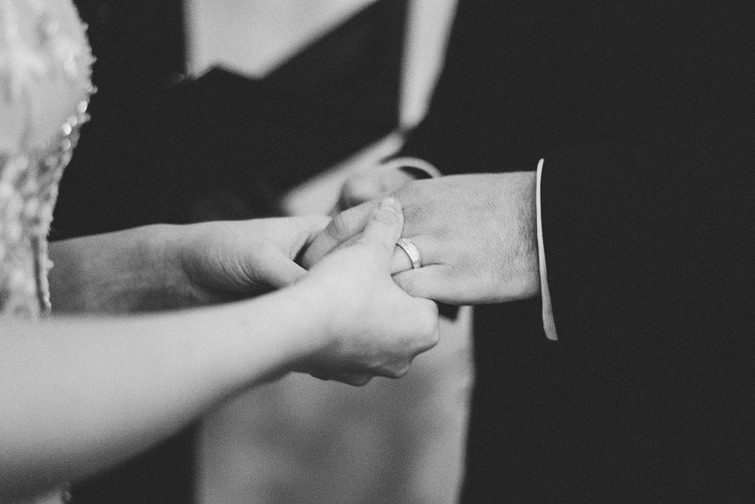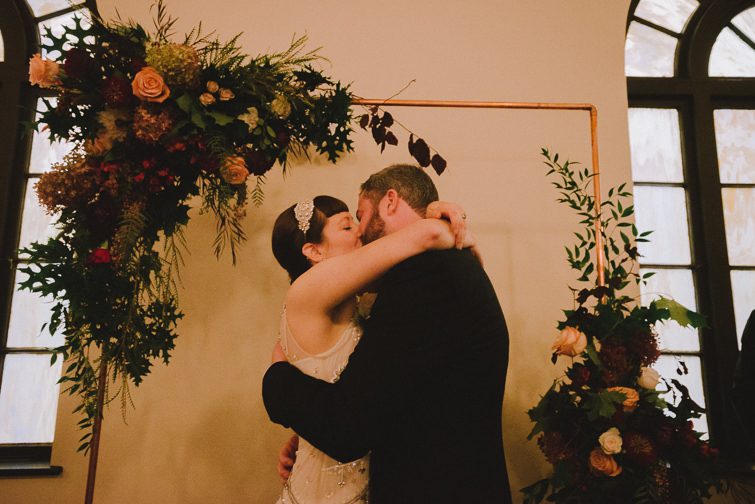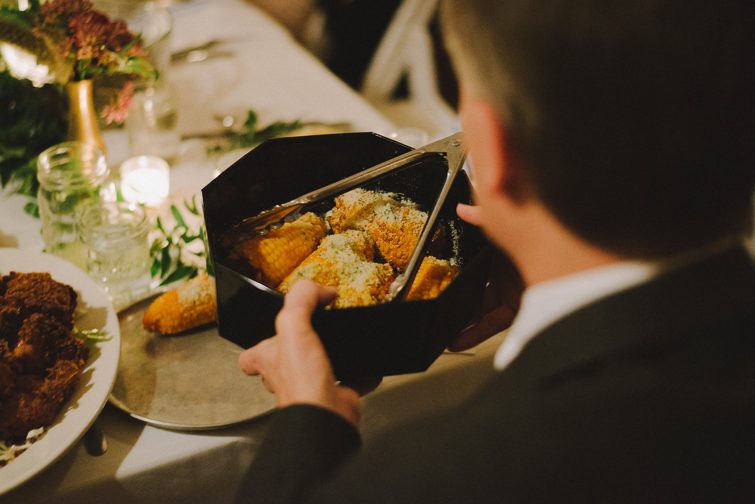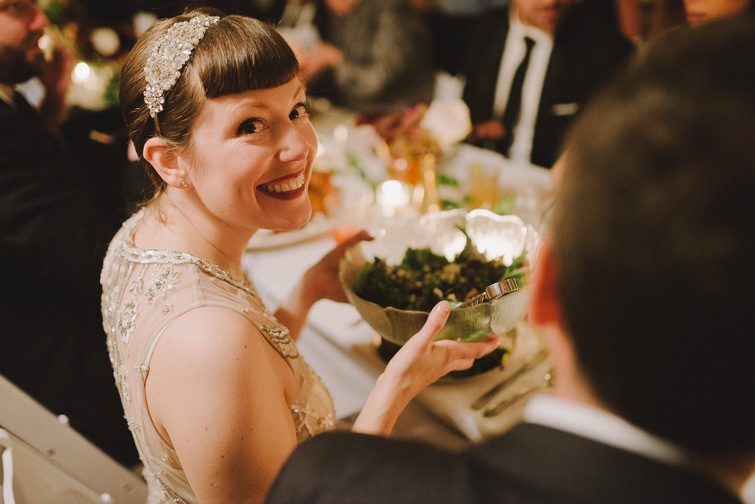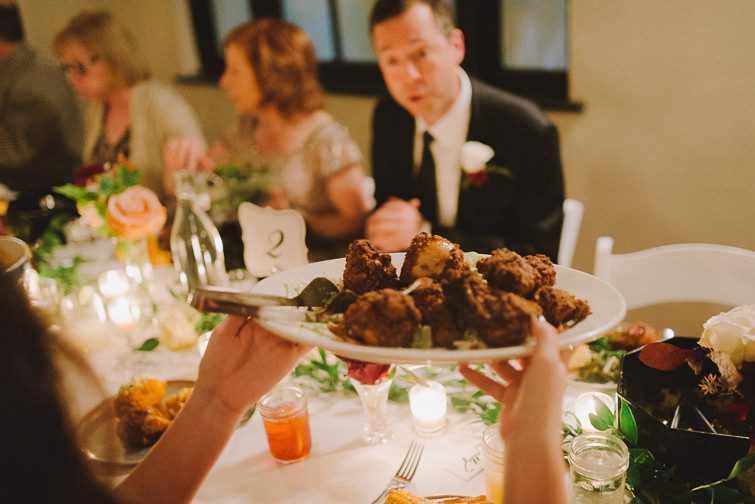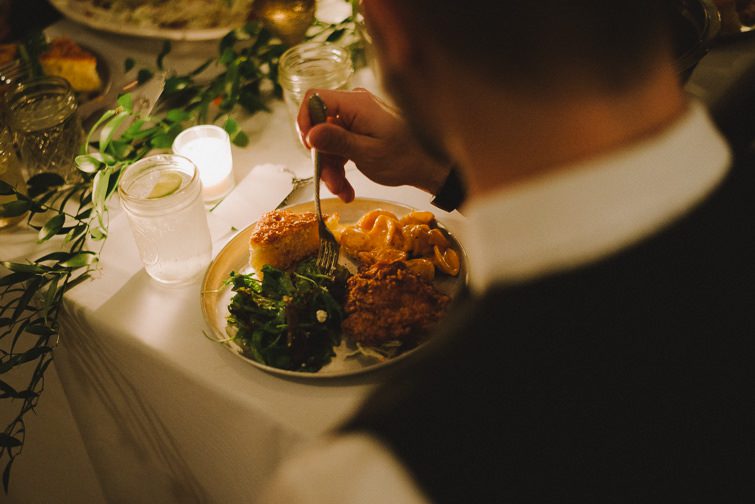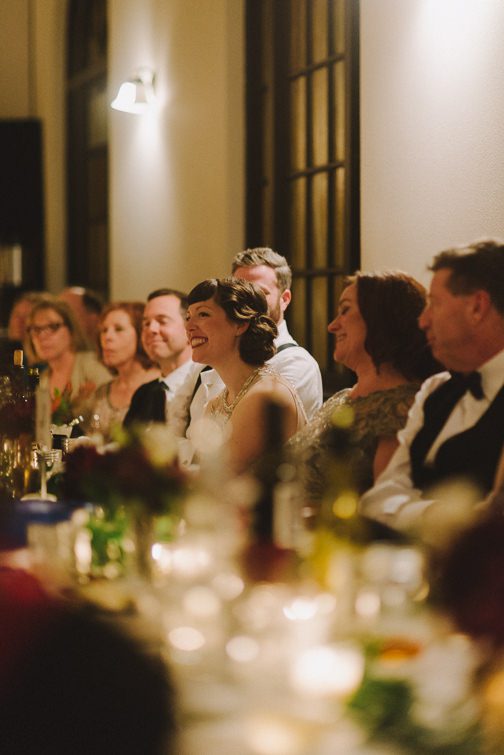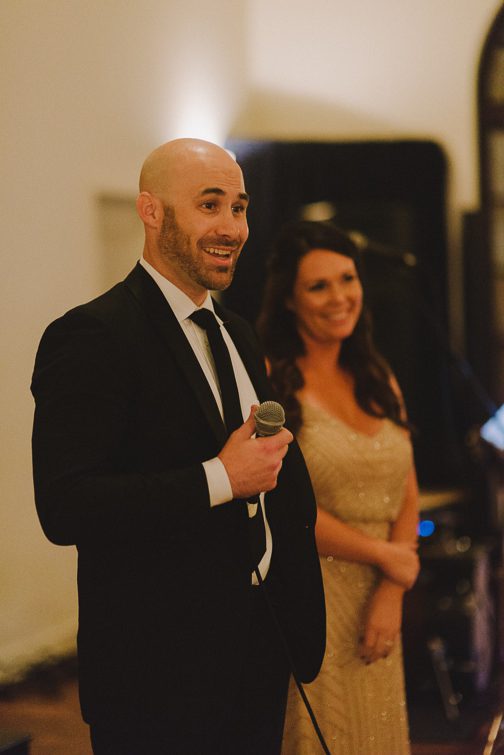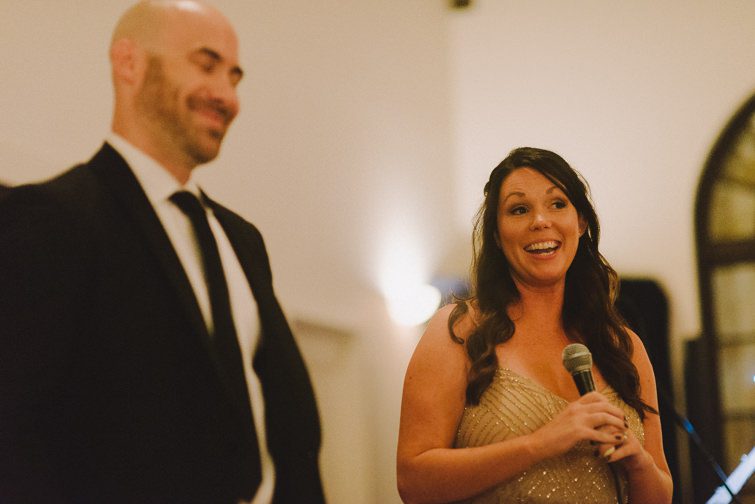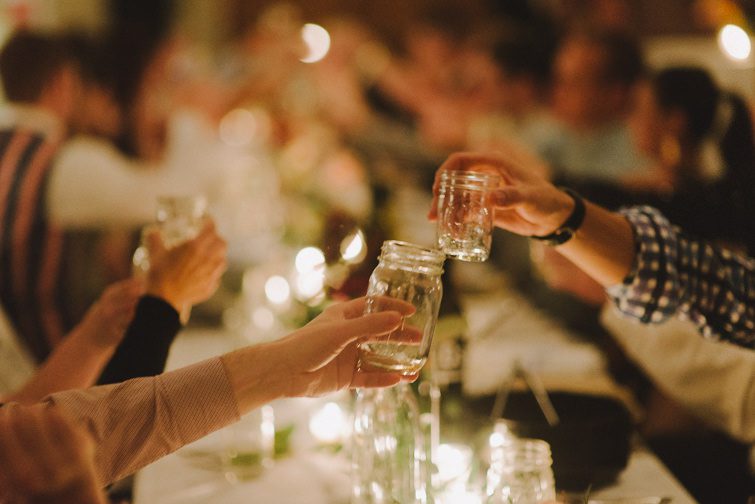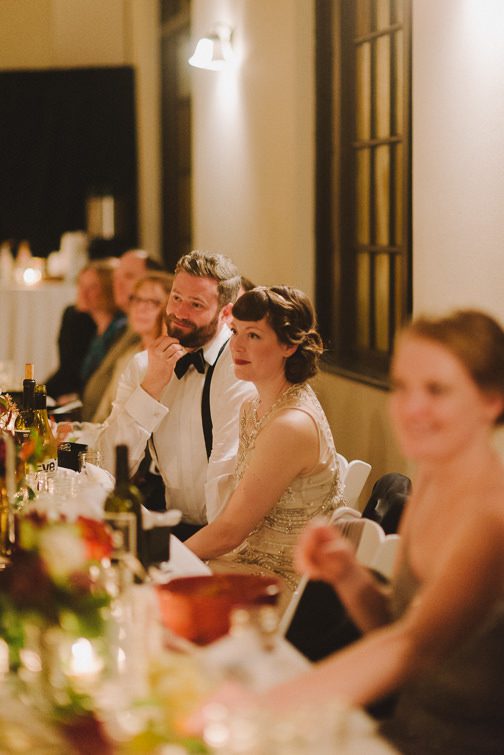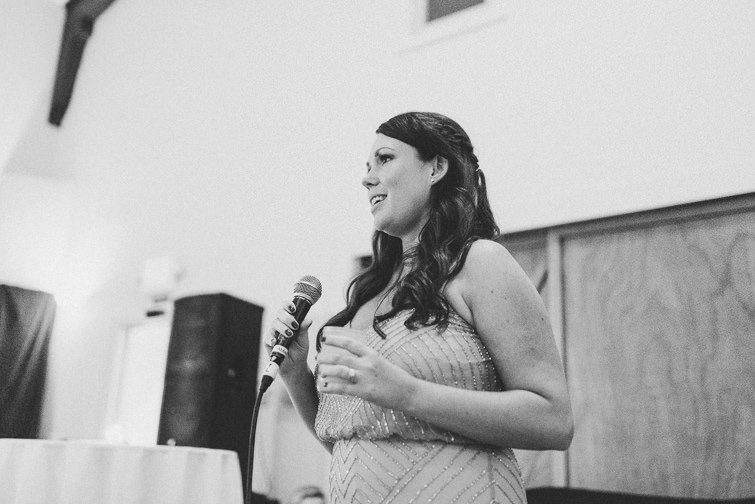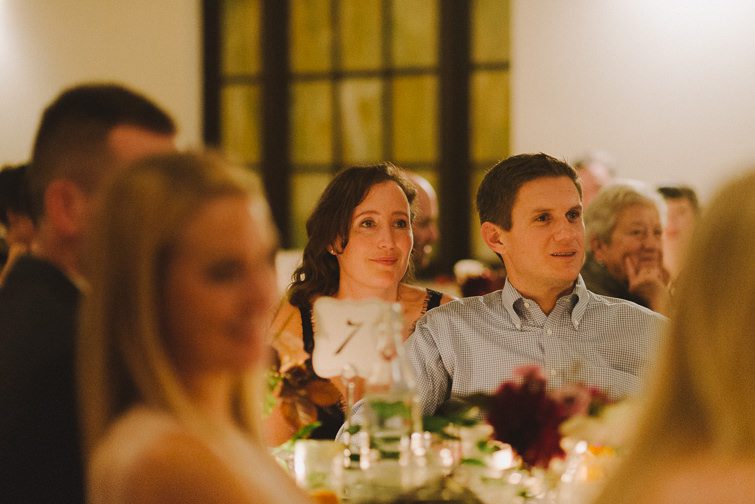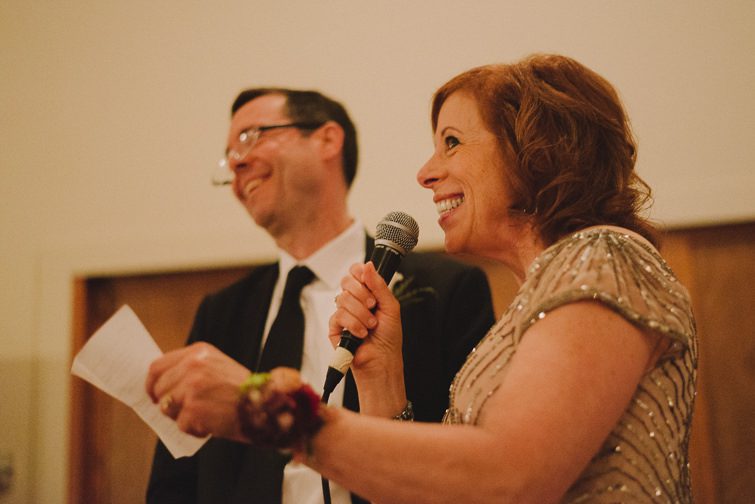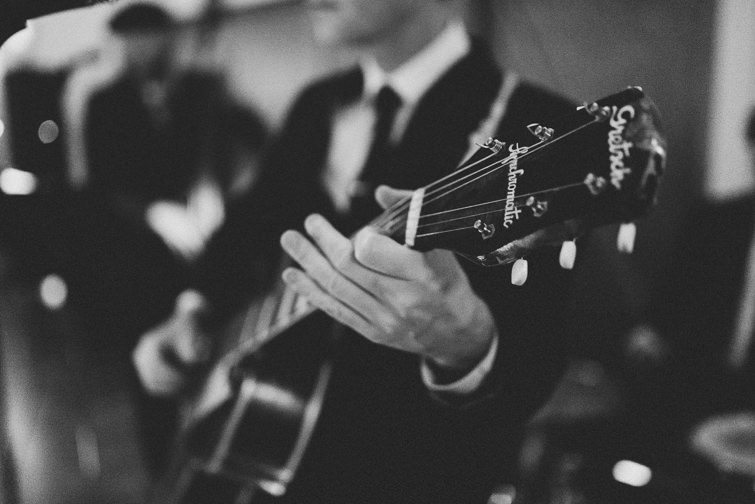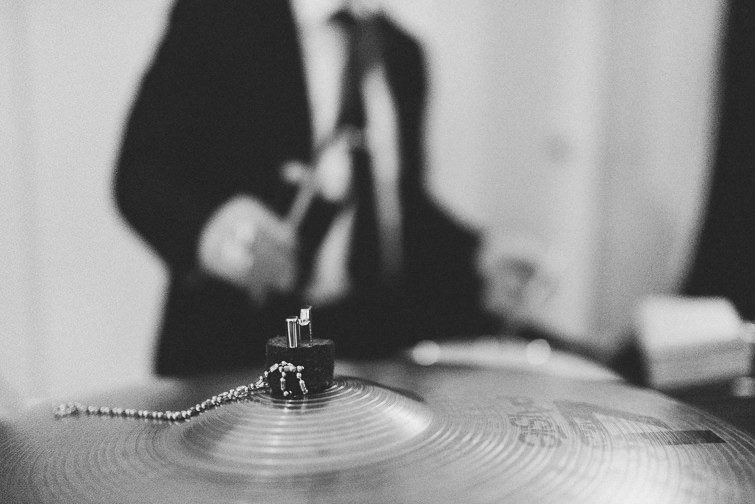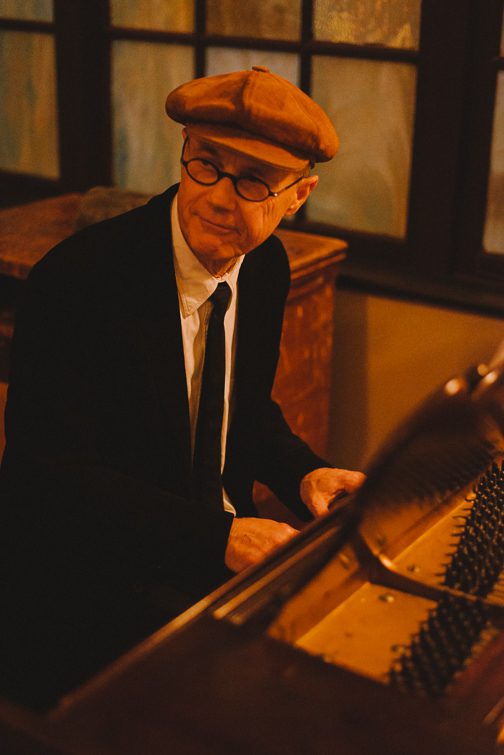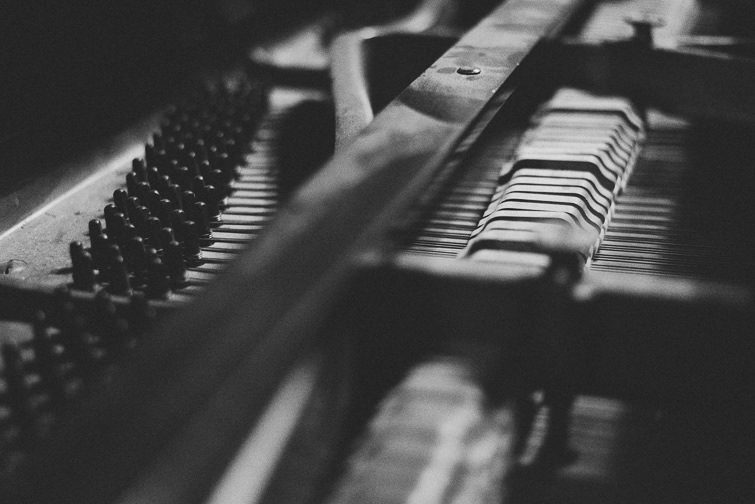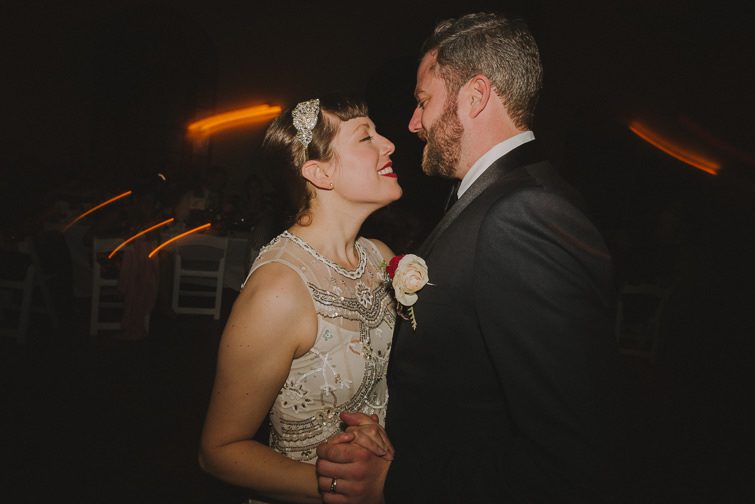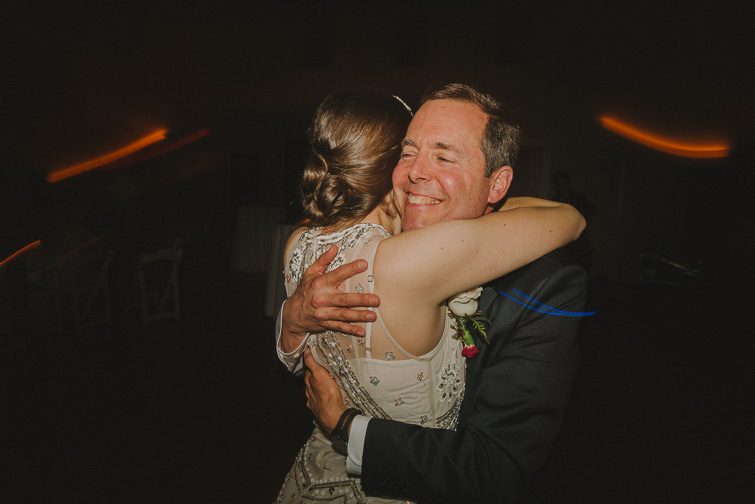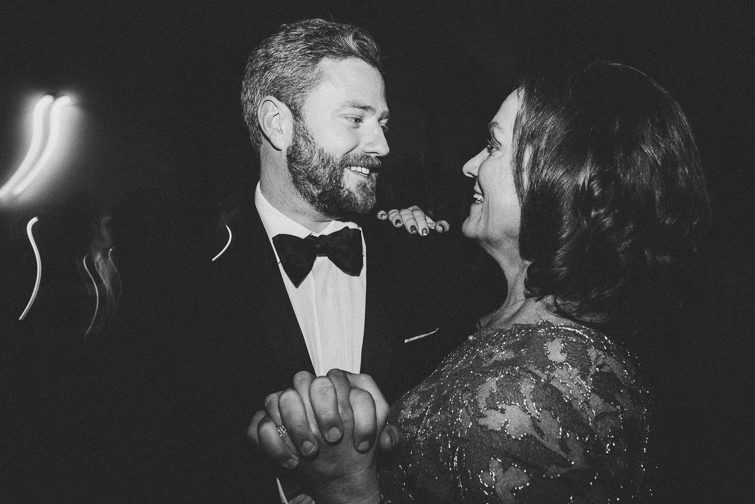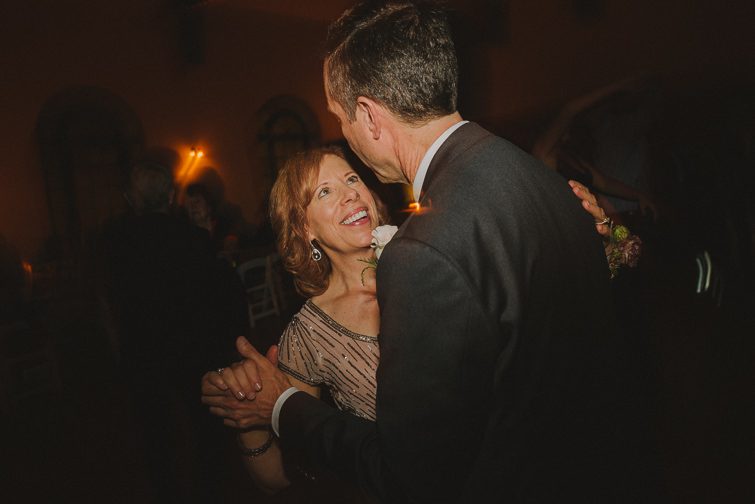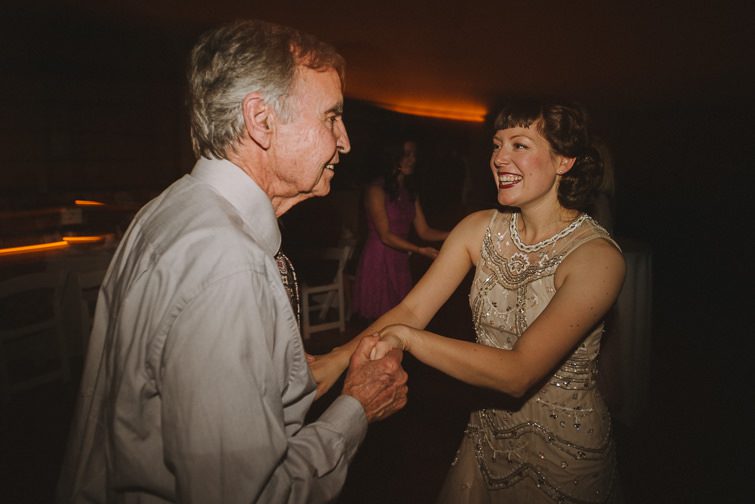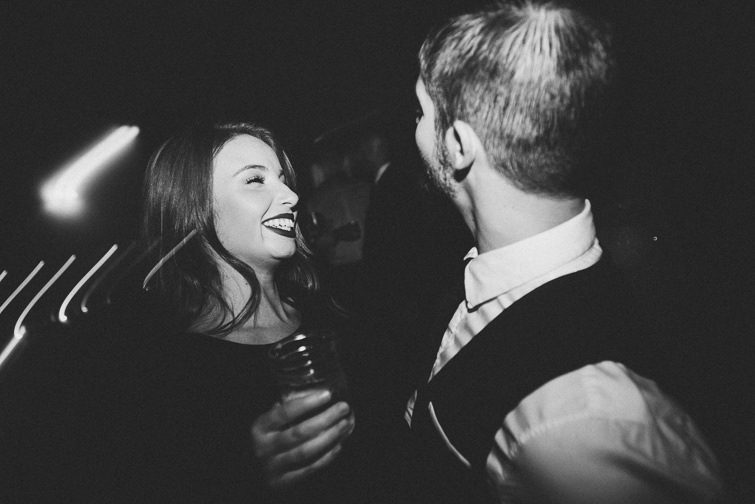 Venue: Fremont Abbey
Day of Coordinator: Jubilee Event Engineers
Invitations: Ink Fancy
Dinner Catering: Skillet Street Food
Dessert Catering: Trophy Cupcakes
Live Music: Apollo Trio Band
Florist: Bond in Bloom
Hope's Dress: BHLDN
Bridesmaid's Dresses: BHLDN
Andy's Tux: Proper Suit
Groomsmen Suits: Proper Suit
Hope's Hair: Habitude Salon